[dt_button size="small" animation="none" color="" link="mailto:naiopcincinnati@gmail.com" subject="Holiday Party Reservation" target_blank="true"]Member Registration[/dt_button]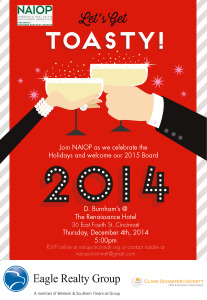 Register Now for the 2014 NAIOP Holiday Party and Annual Meeting on December 4, 2014 at 5:00 pm at D. Burnham's in the Renaissance Hotel.  The cost is free to members and $25 to nonmembers. Per our message at Night of the Stars, we would like to encourage you to attend this party and meeting, as it will not only be fun, but it provides you the opportunity to re-engage and support the incoming slate of officers that are nominated to serve our chapter in 2015. Come Jingle N' Mingle!
.  Please contact Natalie for more information at naiopcincinnati@gmail.com.
PROUDLY SPONSORED BY: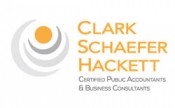 [naiop-authorize]