December 12th NAIOP Annual Holiday Party and 2019 Board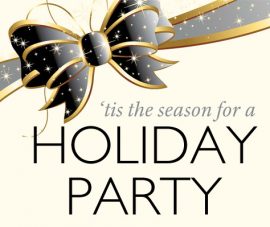 You are invited to NAIOP's Annual Meeting and Holiday Party onDecember 12th, 2018, 4:30pm at Smoke Justis, in the heart of Covington.  The event area is located in the Roebling Room – a private party space within Smoke Justis (302 Court Street, Covington, KY 41011).
The cost is free to members and $35 for non-members. We strongly encourage you to attend to participate in this great networking event and to support the incoming slate of officers and newly elected board members that are nominated to serve our chapter in 2019.
Members can register for free here
Non-Members please register below with the PayPal Button