Divisions Maintenance Group was founded in 1999 in a Northern Kentucky basement. From there, the company grew into a small NKY office with just a few rooms; a renovated mansion in Newport; and then a large office building right on the Ohio River. In June, DMG's growth prompted another move — into The Foundry building right across from Fountain Square in downtown Cincinnati.
DMG's new HQ is split among three floors, about 100,000 square feet in all. It features three employee cafés, a game/relaxation area and a large floating staircase in the space that used to house an escalator when the building was home to a department store.
DMG expects around 600 employees to work out of The Foundry initially. The company does have the option to build up in the future, with the building originally designed to support 10 stories.
Please Join NAIOP for this exclusive Behind The Scenes Tour.
AGENDA
4:00 p.m. – Meet at the first floor waiting area of the Lobby for Registration.
4:15 p.m. – Short speaking engagement by Colliers and DMG
4:30 p.m. – Walking tour of Floors Two, Three and Four
5:15 p.m. – Networking/Happy Hour off-site
IN PERSON
Wednesday August 16th, 2023
4:00pm – 5:00pm
WHERE
The Foundry Building
50 W 5th Street
Cincinnati, OH 45202
Thank you to our Event Sponsor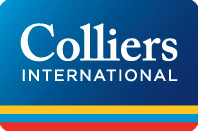 TEAM:   Matt Smyth, Tommy Drought, John Schenk
NAIOP MEMBERS REGISTER HERE

All others register with PayPal button (Buy Now) below