Don't Miss This Year's 2020 Annual Night of the Stars Event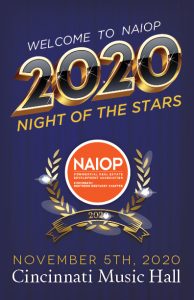 You won't want to miss NAIOP's 2020 Night of the Stars Event!!
This year, we are pleased to announce an exciting new change to our annual awards.  We have decided to let the audience be the judges this year for each category.  We hope you find this to be a fun and exciting way to engage the audience with a LIVE voting process.
The award categories for this year are:
•  Office Deal of the Year
•  Industrial Deal of the Year
•  Retail/Hospitality/Multifamily/Mixed Use Deal of the Year
•  Developer of the Year
SIGN UP HERE NOW